Music
Song Sparrow Research (2012)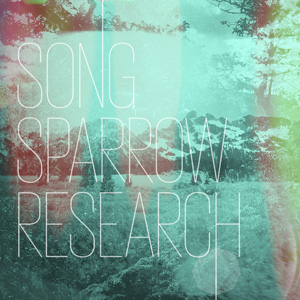 12″ vinyl and digital download available from Bandcamp
Also available for streaming and download through the following services:
As well as the following Seattle record stores:
—
Song Sparrow Research
Hamilton Boyce – lead vocals, guitar
David Balatero – cello, electric bass, vocals
Kendall Becker – upright bass, vocals
Ryan Batie – glockenspiel, vocals, keys, percussion
Evan Woodle – drums
with
Tom Beecham – guitar on 1, 2, 3, 5, 9, 10; vocals on 2, 9, 10
and featuring
Ivan Arteaga – clarinet on 6, 9, 11; soprano saxophone on 6
Heather Bentley – violin and viola on 6
Luke Bergman – additional upright bass on 5
Christopher Icasiano – additional drums on 2 and 5
—
Recorded by Hamilton Boyce
Basic tracks recorded with the Colorsound Mobile Studio in Curio Confections, Seattle, WA
Additional engineering provided by Chris Proff
Additional basic tracks and overdubs recorded at the Balatero residence in Seattle, WA
Instrumental tracking and overdubs recorded at Hamilton's house in Seattle, WA
Vocals recorded at Colorsound in Kirkland, WA
—
Mixed by Ryan H Weaver in Tulsa, OK
Mastered by Rick Fisher at RFI Mastering in Seattle, WA
Art direction by Harrison Boyce
Band photography by Chantal Andrea
Cover photography by Hamilton Boyce
Special thanks: Marion Seymour, Steve Boyce, Charles McEnerney and Nash Turley
—
All songs written by Song Sparrow Research – © 2012
Welcome to the Potato Famine (2009)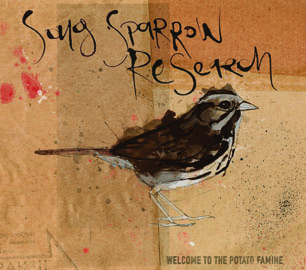 1. Colored Paper
2. No Thoughts of My Own
3. Told To Send
4. From Mildew
5. Tall Landlords
6. Experiments in Feedback Control
7. Heavy Shit
8. Amp Dead
Released 2009
Produced by Hamilton Boyce
All songs by Song Sparrow Research
David Balatero – bass, electric piano, cello, backing vocals
Hamilton Boyce – vocals, guitar
Nash Turley – drums, harmonica
Stream / download the album from Bandcamp for free or an amount of your choosing
Purchase the CD directly from us. $10 through PayPal (plus $2 shipping) and we will personally mail you a copy of the CD in its attractive case designed by Harrison Boyce and hand assembled by us.